The Environment
One of the top things on many people's minds when relocating to any new place is what it will feel like to live there. As a suburban area in San Francisco, the environment in Burlingame can be described as a mixture of fast-paced city-living and the peacefulness of suburbia. You get to experience the perks of having a lot to do in your free time, all with the perks of living in a more laid-back area as well. With gorgeous homes and the ocean nearby, it has a beautiful atmosphere that its residents get to enjoy in their everyday lives.


You can also expect to find a lot of parks and green space in this area, making it easy to walk through trails and take in nature. It is so known for its green areas and trees that live within it that it's even been nicknamed the "City of Trees". You can find almost 20,000 trees in this city alone. Living in Burlingame is wonderful if you're looking to experience a little bit of everything in your everyday life. It contains around 20 individual neighborhoods, so you're sure to find one that is the perfect fit for you and your loved ones. Burlingame is also known for its friendly residents. Given its physical beauty, its stunning nature, and its overall atmosphere, Burlingame makes for an amazing place to live.
Entertainment Opportunities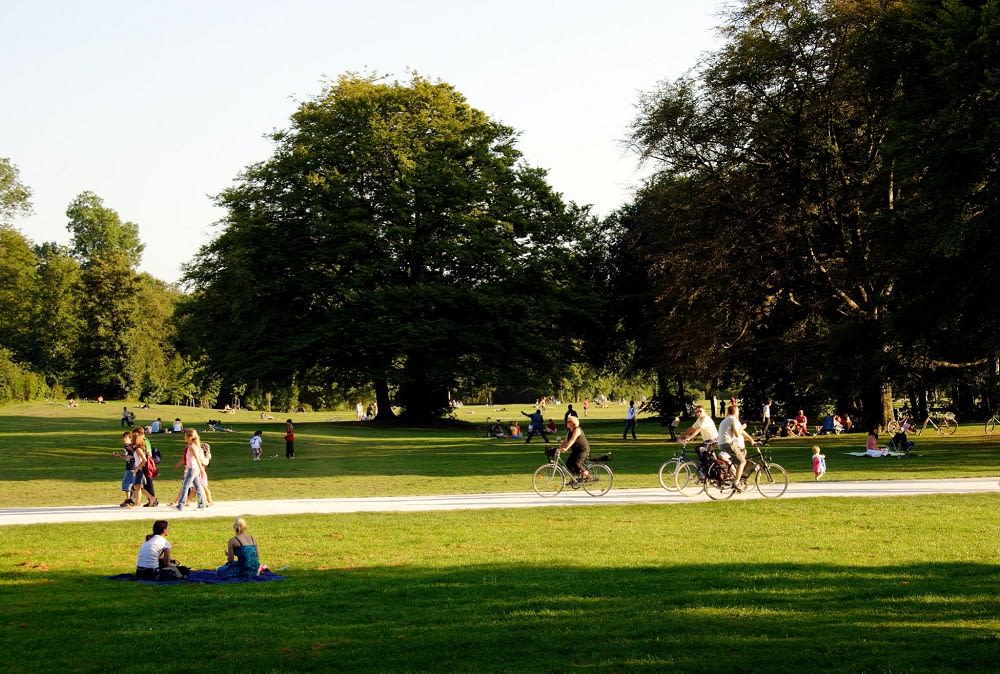 Once you've moved and settled into your new home, you're going to be looking for fun things to do. Luckily, Burlingame has much to offer in terms of entertainment. There's truly something for everyone no matter your age or interests. If you love nature, you'll love to spend time at one of Burlingame's many parks, or hit the beaches to relax or do your favorite water activities. A lot of the parks in the area have walking trails and are very dog friendly.
Additionally, many have playgrounds and areas to play sports. Some local favorite parks in the area include Washington Park and Bayfront Park. Burlingame even has its own downtown area, often referred to as "
The Ave
". The Ave is the place to be for all of your shopping, cafe, and dining needs. There are hundreds of stores and shops to explore and discover. You'll find many independently-owned shops, as well as recognizable retail stores. You'll find everything from clothing stores to pottery boutiques to hardware stores, and everything you can imagine in-between.
As for restaurants, there are many tasty places to try out with a wide range of cuisine styles, such as
Limon
,
Farm & Vine American Bistro
, and
Saltyard
, among many more. While strolling through the walkable downtown, you might also want to check out the local
farmers' market
. This is where you can purchase fresh produce and support the local community. Sometimes the farmers' market has musical guests and various entertainment to enjoy while you browse.
Burlingame has an exciting amount of events that happen throughout the year, such as the annual pet parade, the holiday tree-lighting, music in the park, and much more. For a more comprehensive list of all of their upcoming events, feel free to check out their official
parks & recreation website
. If you love exploring art, you can also visit the
Peninsula Museum of Art
. Here, you can look through its multiple galleries featuring professional and local artists from the area. The exhibits are changing all the time, so it's always an exciting place to be! They have workshops for the whole family, as well as presentations from artists.
With everything from fun outdoor activities in nature to art museums and more, you'll never be bored living in Burlingame, CA.
Location
Burlingame is a suburban area located just outside the city of San Francisco. It also sits directly next to San Francisco's Bay Area, which means you can enjoy the views of the water and nature within proximity of the 500 mile Bay Trail, which provides easy access to all of the hot spots. Whether you're trying to commute to work, or just want to go to the city for some entertainment and exploration, Burlingame's convenient location makes it easy. It's a quick drive, and it's easy to get there by public transportation as well.

The public transportation system is well-developed in this area. For busses, you can take the SamTram, for trains, you can take either the Caltrain or Bay Area Rapid Transit. Burlingame even has a free shuttle bus service, making it easy to get around without a car. It's known for being easy to walk through and bike through with plenty of bike routes. While known for its close proximity to San Francisco,

Burlingame is also located near many popular areas like Hillsborough and Millbrae. If you ever need to travel by airplane, there are 3 different airports close by. These are the San Francisco International Airport, San Jose International Airport, and Oakland International Airport, making traveling to places that require flying convenient for its residents. Given its proximity to San Francisco and other areas in California, it's extremely well-developed public transportation system, and ease of access to airports, Burlingame makes for an amazing location to live.
Educational Opportunities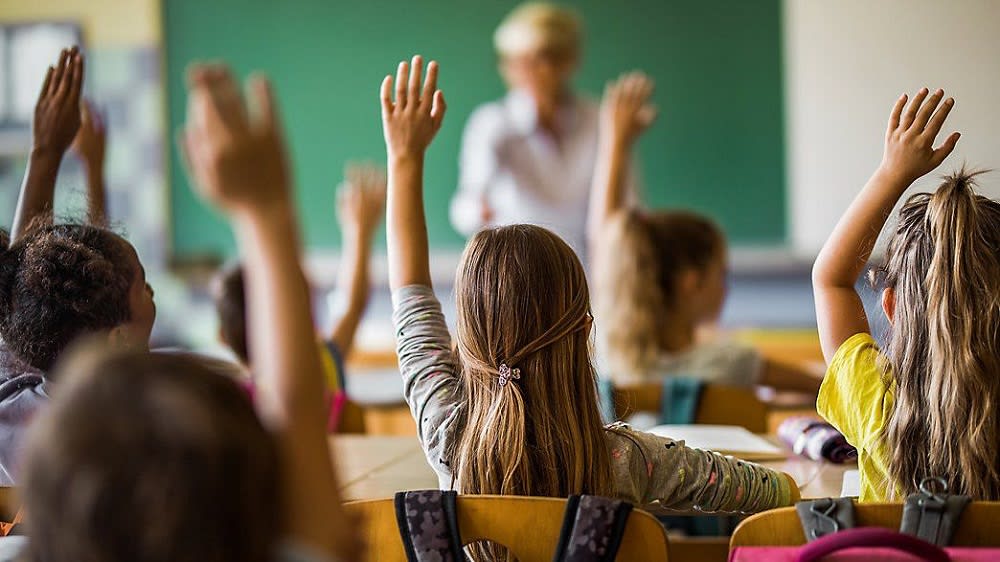 Education is something that Burlingame is known for. Its high-quality public school system makes it an ideal city for people who have school-aged children. There are a few elementary schools and middle schools as well as a high school, making it convenient for parents to ensure their children of any age get a high-quality education to help best prepare them for their future.
Beyond Burlingame's school system, residents can enjoy learning new things at the Burlingame Library. Here, there is something for everyone to love. From taking out books to attending one of their classes or programs, it's a wonderful way to get some education outside of the classroom. If you're looking into higher education, there are many different colleges that can be found just outside of the Burlingame area, such as the College of San Mateo and San Francisco State University.
With its abundance of educational opportunities for kids and people of any age to discover, Burlingame makes for an ideal place for people with families or for people looking to start one!
Employment Opportunities
When relocating, you're always going to be considering job opportunities in your new city. Luckily there are many options for employment in many different industries and fields in Burlingame. Given its best of both the suburbs and city living, there is a lot to discover. Some of the major industries include the airport industry, marketing, technology, biotechnology, and more. Its convenient location to San Francisco and other areas make it easier than ever to commute if you wish to do so as well. No matter which industry you work in, you can explore many different options in Burlingame as well as the cities just outside of it.
Moving to Burlingame?
Now that you've discovered more about Burlingame and all it has to offer, you might be ready to take the next steps. If you're looking for Burlingame, CA homes for sale, reach out to
Sia Glafkides
. Your dream Burlingame home awaits you.