Located just 25 minutes from San Francisco, Hillsborough is a charming residential area of around 11,500. The median listing price of a Hillsborough luxury home is $6 million, up over 18% from one year ago - meaning the current Hillsborough real estate market is somewhat competitive and favors sellers.

A seller's market is good news for those who plan to list a Hillsborough luxury home soon, but it's still important to put effort into pre-listing tasks that will help your home appeal to your target market and garner higher offers. One of the most important things to do is have your home staged by a professional. Here's more information on what staging is, how you can use it to increase your ROI, and tips to make your home shine.
What is Staging?
Staging is the process of rearranging furniture, adding or simplifying decor, and "dressing up" your home so that it appeals to your ideal buyer. A professional stager will evaluate your home and identify what may be holding buyers back from visualizing themselves in your house. The stager will also make sure each room has a designated purpose. For example, if you have an open-concept floor plan and one corner of the dining area is empty, your stager may add an area rug, desk, and bookshelves to create a dedicated in-home office space.

Most Hillsborough real estate agents recommend that their clients use professional stagers before listing their homes. However, if you prefer not to bring in a pro, you can experience some of the same benefits by staging your home yourself - or by having your home virtually staged. This process involves digitally altering images of your home, adding in the ideal decor and furnishings to appeal to those who view your home online.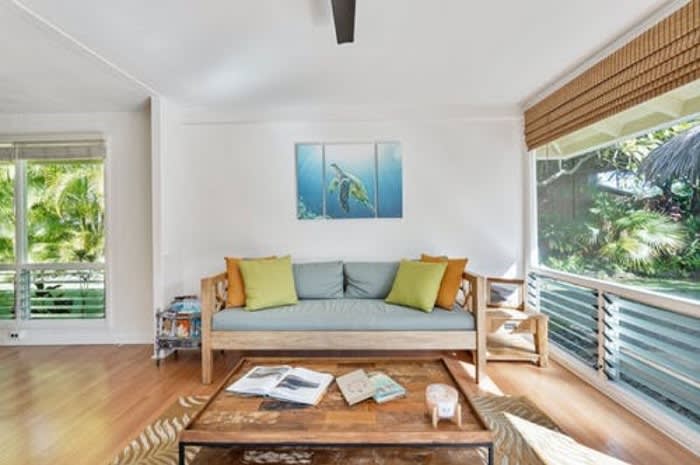 How Staging Increases Your ROI
A professional stager will charge an average of $1,457 to stage a home, though some luxury homeowners are willing to pay over $2300 for these services. Virtual staging is much less expensive, at an average cost of $39 to $199 per room. However, you must keep in mind that virtual staging is only valuable if you are marketing your home online. Those who see your house in person won't see the difference.

Wondering if staging is worth the investment? According to the National Association of Realtors, 31% of home buyers increased their offer by 1 to 5% on homes that were staged. If you are selling a home at the median price of $6 million, that means you could get an extra $60,000-$300,000 for your staged home - well worth the $1500 investment.

Not only do staged homes sell for more, but they also sell more quickly. On average, a staged home will sell 88% faster than a home that has not been staged. This will save you time and money on the extended marketing and promotion of your home. Selling a property quickly is also a benefit for homeowners trying to buy and sell simultaneously. Many count on leveraging the equity from their old property's sale to make a down payment or cover closing costs on a new Hillsborough luxury home.

Convinced that staging is well worth the time and money invested? Whether you decide to have your home professionally staged, or if you wish to do the work yourself, keep the following tips in mind to ensure your staging project achieves your objectives.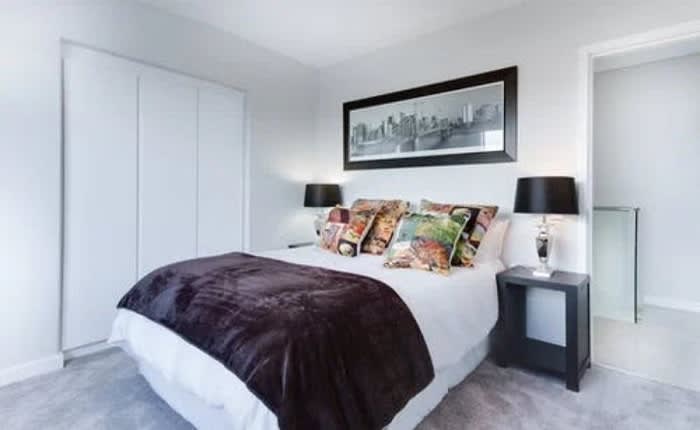 Tips on Staging Hillsborough Luxury Homes
Focus first on decluttering. Getting rid of excess belongings is the first step in a successful staging project. Remove off-season clothing, papers, books, knickknacks, and other items you won't need access to during the selling process. Instead of jamming them into closets, attics, or basements — which prospective buyers will pay close attention to — consider renting a storage unit to get everything out of the way.


Depersonalize. Buyers need to visualize themselves living in their future Hillsborough luxury home, which is difficult to do when they're confronted with family photos, hobby materials, your three-year-old's finger painting artwork, and unique gifts from your housewarming. Remove as many personal items as you can from your home and store it with your belongings in the storage unit.


Neutralize. You might love the purple accent wall in your living room and the tropical print curtains in your bedroom, but prospective buyers may not agree. Go through your home with your Hillsborough real estate agent and have them help you identify areas that need to be neutralized. You may need to paint walls, replace decor, and generally make over your home to appeal to the broadest market.


Deep clean. Some buyers will stick their noses into every nook and cranny of your home, searching for signs that it has not been well-maintained. That's why it's a good idea to bring in a professional cleaning crew that specializes in preparing Hillsborough luxury properties for listing. Pro cleaners will know exactly which details to pay attention to and how to get your home in show-ready condition.


Don't forget the exterior. The first impression your home makes will likely come from the outside. Make sure buyers are impressed from their first look by tidying up your lawn and greenery and fixing any cracks in the walkway and driveway. You may also want to consider repainting or replacing your mailbox, front door, or garage door if they are looking worn. For added touches, put colorful potted plants or flowers along the walkway and a cheery welcome mat by the front door.
Staging your home is an excellent way to appeal to your ideal buyers and increase your ROI. If you're ready to start on your pre-listing checklist, reach out to an experienced Hillsborough real estate agent like Sia Glafkides for referrals on professional stagers and for assistance throughout the selling process.