The Hillsborough real estate market remains hot this fall with more than half of homes for sale in the area selling in two weeks or less. With low inventory and high buyer demand, the market weighs heavily in favor of sellers. If you plan to list your home with a Hillsborough real estate agent this fall or winter, you will be in an excellent position to get top dollar for your home, as long as your property is in good condition and has the amenities today's buyers are looking for. Considering some updates or remodels to maximize the value of your home and make it more appealing to prospective buyers? These high ROI projects are always safe bets.
1. Refinish or install hardwood floors
Installing hardwood is your absolute best option if you need to revamp your flooring and want to increase the value of your home. Hillsborough real estate experts estimate that sellers who install hardwood floors can boost their selling price by as much as 2.5% and are likely to get 70-80% of their money back when they invest in hardwood. Depending on the style and décor of your home, you can choose a wood to match. Options include pine, walnut, hickory, oak, and maple.

Those who have Hillsborough homes for sale that have hardwood floors that are scuffed, scratched, or dull can also increase the value of their home by having them refinished. The cost to refinish hardwood floors is $3-$8 per square foot with the average project coming in between $1,074 and $2,485 in total cost. Refinishing hardwood floors also nets the homeowner 70-80% in ROI.
2. Repaint interior walls
Hillsborough homes for sale with fresh coats of interior paint look newer, brighter, and better cared-for in the eyes of potential buyers. Not only is repainting a low-cost update project, it's also one you can likely do yourself if you have the time and tools. That's probably why 35% of those selling homes opt to paint the interior before they list.

If you plan to sell your home in the upcoming months, it's vital that you select colors that will appeal to a broad range of prospective buyers and that will go well with any type of décor. Most real estate experts suggest sticking to neutrals, like gray and beige, throughout most of the rooms and blue hues in the bathrooms.
3. Invest in curb appeal
Anything you can do to enhance your curb appeal will make your home more attractive to potential buyers of Hillsborough homes for sale and net you a big ROI. Some of the best curb appeal projects are trimming and tidying the lawn, shrubs, and trees in your front yard, painting your front door, and investing in some quality outdoor furniture to place on your front patio or porch. Replacing your garage door is also a high ROI project that will contribute to a favorable first impression. You can expect to pay around $3,900 for a new garage door, almost 94% of which you will recoup when you sell.
4. Remodel your kitchen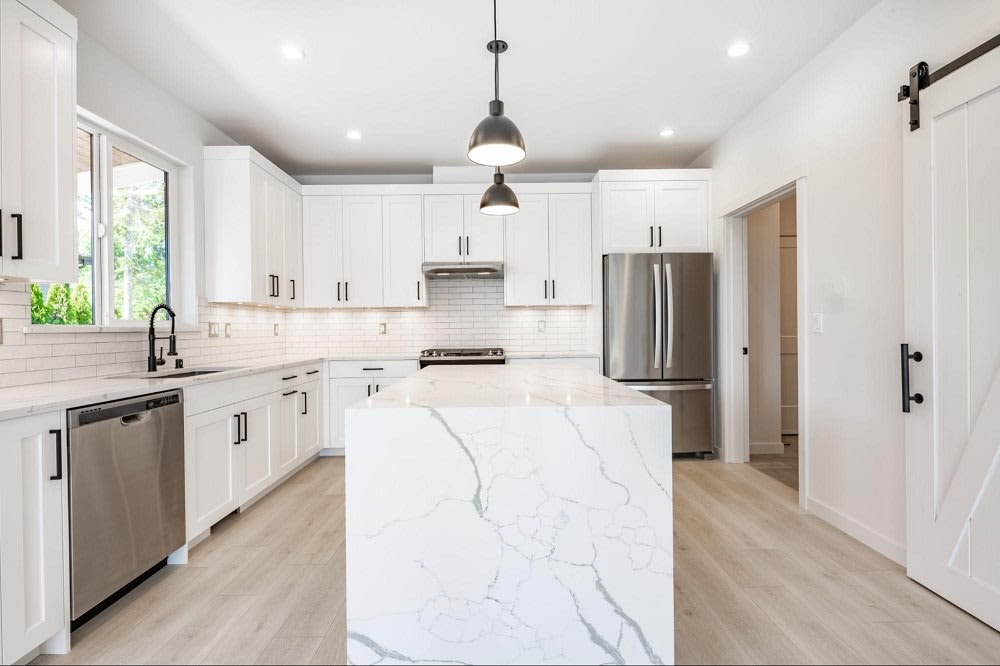 During the pandemic, owners of Hillsborough real estate quickly realized how important the kitchen was to their new stay-at-home lifestyles. Though restaurants have opened back up, many of those looking at Hillsborough homes for sale still plan to spend plenty of time in their kitchens to prepare meals, gather with family, and entertain guests. If your kitchen isn't up to par, doing some renovating of this space should be near the top of your checklist. If your kitchen has an open layout, you may just need a minor remodel that includes cabinet refacing, a fresh coat of paint, new flooring and countertops, and more contemporary appliances. A minor remodel costs an average of $21,198, over 81% of which you can expect to get back when you sell. If you need an entirely new layout, your project could climb into the $60,000 range if you use midrange materials and $125,000 or more if you go upscale. Though major remodels will return less of your investment, they may be needed if you hope to compete with other Hillsborough homes for sale.
5. Replace your windows
New windows not only add to the aesthetic appeal of Hillsborough homes for sale, but they also increase their comfort and affordability. Buyers today are searching for homes that will save them money on utility bills while also being good for the environment. New windows are a big part of that. If you choose ENERGY STAR-qualified windows, they will run anywhere from $270 to $800 per window (including installation.) However, these windows can save owners up to 15% on their energy bills, and sellers can expect to recoup 85% of their investment when they sell.
6. Add a deck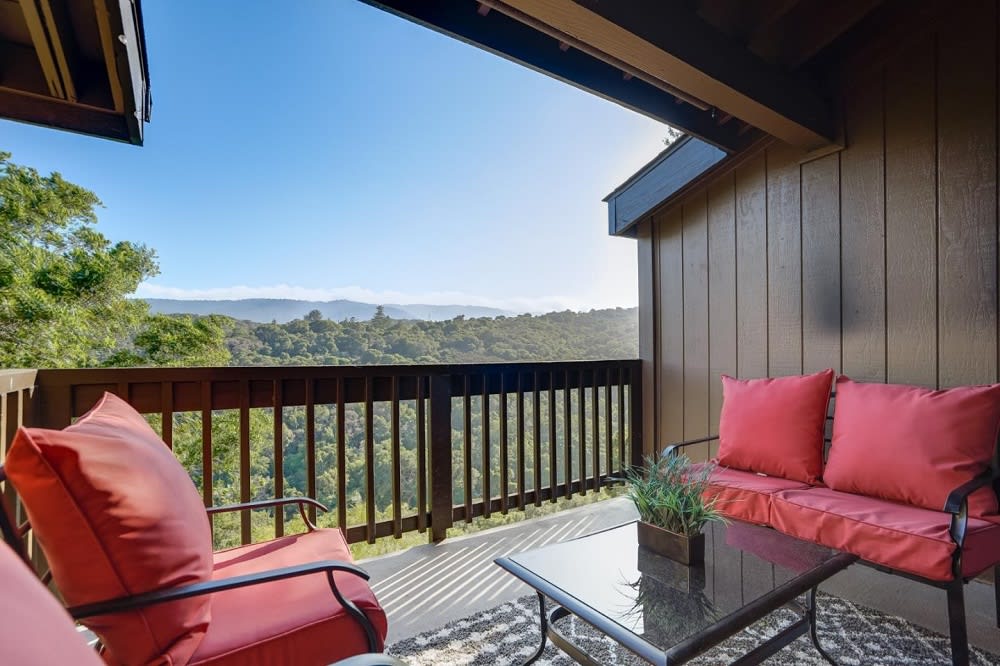 Those who are interested in Hillsborough homes for sale want to spend as much time outdoors as possible. With year-round temps that rarely drop below the mid-40s, Hillsborough is ideal for relaxing, entertaining, or cooking out on a deck or patio. If your home doesn't have a deck, you can increase the value of your home and make it more enticing to buyers by building one. The average cost of a composite deck is around $22,000 with an ROI of 63%. If you already have a deck but it's seen better days, you can boost your value by updating it or replacing it entirely prior to selling.
If you want to take advantage of the favorable market conditions in Hillsborough and sell your home this winter, consider one of the above projects to make it more appealing and to get the highest possible offers. Ready to start the listing process? Reach out to trusted Hillsborough real estate agent Sia Glafkides for expert advice on which projects to choose and how to prepare your home for the market.