The pleasant and prestigious town of Hillsborough in San Mateo County, California is an idyllic ZIP code best known for its numerous historic homes and elegant manors. As one of the most affluent cities in America, this Bay Area city attracts wealthy residents to its beautiful, wooded landscape and exclusively residential parameters. Hillsborough is home to one of the largest mansions in the country: the Sidney Bazett Residence, designed by Carolands and Frank Lloyd Wright.
Hillsborough real estate encompasses luxurious estates and sprawling mansions. Residents covet homes in Hillsborough because of the area's stunning views of the San Francisco Bay, natural beauty, and the lack of commercial zoning. Hillsborough is an entirely residential city with the only non-residential properties being local schools, golf courses, country clubs, small parks, and local government facilities.
There are many
great neighborhoods
to choose from if you are planning to move to Hillsborough. Country Club Manor is the most affluent neighborhood in town and is conveniently located near the Burlingame Country Club. Lakeview and Hillsborough Oaks are other popular places to live — Lakeview is the most affordable while Hillsborough Oaks is known for its large, private lots.
Below you can read about what to anticipate from the 2022 real estate market in Hillsborough and get a general overview of what is predicted for the housing market across the country.
Current trends in the Hillsborough housing market
The latest report from
Realtor.com
about Hillsborough, California indicates that the current median listing home price is $5.1 million, with the median listing home price per square foot currently at $1.2k and the median sold home price weighing in at $4.1 million. Currently, the median listing home price is trending downward by 6.7% year over year.
Out of Hillsborough's 13 neighborhoods, Country Club Manor is the most expensive, with homes listing for a median price of $7.4 million. Lakeview is the most affordable, with a median listing home price of $4 million.
As of fall 2021, the Hillsborough housing market was booming like most of the country. The housing market tends to slow down during the fall and winter seasons in a traditional year. Still, we're living in unprecedented times due to the pandemic, which has caused a significant surge across the United States for the past two years that is expected to continue in 2022. Demand for housing is strong despite inventory being low. Home prices are expected to continue rising on a national level, albeit at a slower rate.
Redfin chief economist
Daryl Fairweather
believes we will see the housing supply gradually increase in 2022 as construction gets back on track. More houses becoming available on the market should alleviate the escalating prices. It also helps that more people are moving to suburban areas where there is more space to build homes and therefore take advantage of increasing inventory.
Hillsborough will continue to be a seller's market in 2022
Like most of the country, Hillsborough is a seller's market right now and is predicted to remain that way into 2022, at least for the first part of the year. Homes in Hillsborough sold for 2.55% above asking price in late fall 2021 with a sale-to-list price ratio of 102.55%. There are significantly more people looking to buy than there are houses available.
Will 2022 be a good year to buy a home in Hillsborough?
According to
expert forecasts
, purchasing property in Hillsborough is a good investment. Economists predict that home prices in Hillsborough will continue to increase into the new year, which is especially advantageous for anyone seeking new house-flipping projects. Forecasts anticipate that a long-term increase is expected. For a five-year investment, profit is expected to increase substantially, meaning your investment could yield a significant profit by 2026.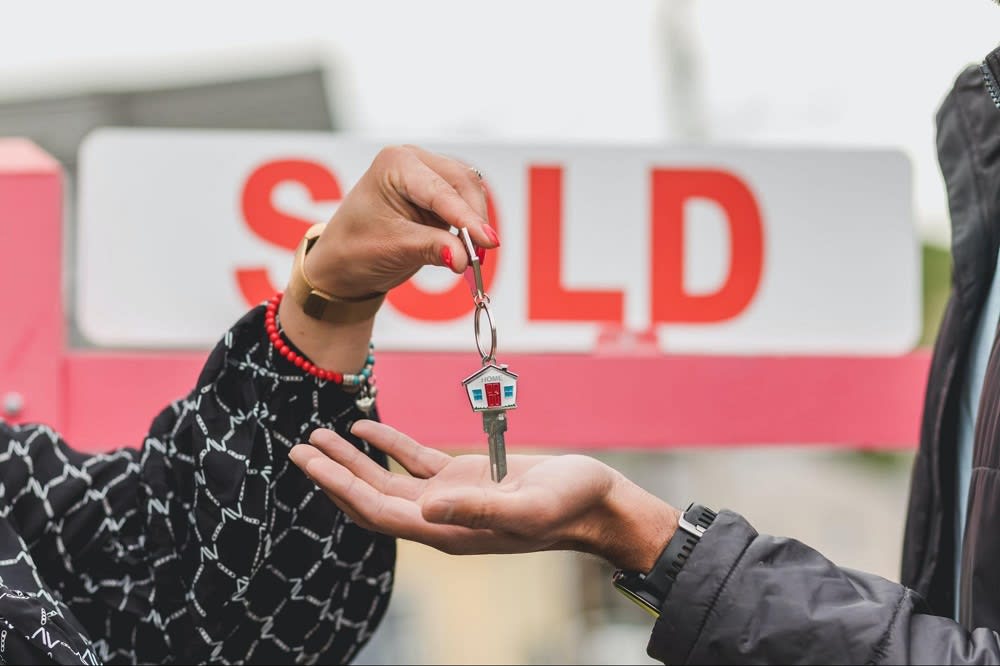 What to expect from the housing market in 2022
Given the pandemic has thoroughly upended the home-buying process and caused a significant housing boom, the 2022 market will
continue with similar trends
seen in 2020 and 2021, albeit at a less frenetic pace. Historically low mortgage rates combined with a low housing inventory created a housing shortage and a hot market most advantageous to sellers, with hundreds of homes selling rapidly and usually for well over the listing price.
While we can't predict the future with certainty, economists and real estate experts have studied recent trends to create a general overview of what people can anticipate from the new year. It does not look like there will be a radical change in patterns as we progress into 2022. Inventory will remain low and housing prices will continue to soar, but these trends are expected to alleviate as the year progresses.
Prices will not skyrocket as fast as they did the past two years, and the inventory should rise as construction starts getting underway again on residential developments across the country. Most places in America will remain a seller's market, but it should be less wild than it was in 2020 and 2021.
Interest rates will start rising again
Part of what made the housing market surge so strongly in the past two years was the low interest rates. Buyers rushed to purchase homes and lock in a low mortgage rate for the foreseeable future. Next year, the Federal Reserve is expected to raise interest rates, and as a result, mortgage rates will probably rise.
Redfin
and
Realtor.com
predict that the 30-year-fixed mortgage rate will reach 3.6% by the end of 2022.
While that might sound like bad news for buyers, it will actually significantly alleviate competition, making it easier for buyers to find the best house for their lifestyle. With less money to be made, buyers will find it less stressful to purchase a home.
Inventory is likely to remain low
Competition for houses is not likely to go away completely, however, as inventory will remain relatively low. The pandemic caused the construction industry to grind to a halt, meaning fewer buildings and residential developments were constructed, which caused a supply chain issue. Builders are working hard to get back to a semi-normal production schedule, but it will take time to see the fruit of their labor. We should see more listings start to pop up in the late spring and summer.
How to prepare for the 2022 housing market
The best way to prepare for the
2022 housing market
, whether you are a buyer or a seller, is to conduct research into the local market. Start by hiring a skilled Hillsborough realtor who knows the local luxury marketplace and can help you get ahead in terms of preparation.
For buyers
As inventory remains scarce and demand continues to skyrocket, expect 2022 to be a seller's market. The good news for buyers is that it won't be as intense as it was during the height of 2021. Home prices will keep rising, but at a slower rate.



Try not to get caught up in panic-buying out of fear of missing the best deal. Consult with a real estate professional, understand your budget and take the time to research the market to figure out where you stand. Next year still won't be "normal," but it will be better than the last two years. Bidding wars are likely to be less frequent and less intense as we move forward.
For sellers
Whether you're ready to sell right now or are prepared to wait until later in the year, it's best to start preparing your home for sale early. Anything you can do to get your home market-ready will save you time and money later on and help you get a quick turnaround time when you are ready to list. You can prepare by cleaning and decluttering your space.

Keep in mind that labor and supply shortages also mean that getting repairs or upgrades completed might take longer than usual, so you should plan accordingly and try to schedule as soon as you can. The good news is that 2022 is expected to be a strong seller's market as it was in previous years, but there is less chance of repeated bidding wars as the market slowly eases into a more balanced state.

If you're considering purchasing a home or selling property in Hillsborough next year, reach out to trusted Hillsborough real estate agent Sia Glafkides for expert advice on the listing or purchasing process.