Your yard and the exterior of your home set the stage for what's inside. If you're considering selling your Hillsborough home, consider adding value by boosting your curb appeal – giving your landscaping some extra attention, adding some features to make your yard pop, and curating beautiful spaces to dine, relax, and entertain in. When done correctly, refreshing your exteriors can result in a good return on investment. And now's a crucial time to do so, as today's market for Hillsborough and San Mateo homes is a competitive one.

How do you know what to focus on? Which landscaping trends will provide you the best bang for your buck? We have the six design tips for increasing your curb appeal.
#1 Create more usable space
Is there a part of your yard that you haven't been using? Maybe it lacks shade and is uncomfortable. Perhaps you have an incline, and it's difficult to work with. Or, it just doesn't lend itself to a functional space. If you put in the effort to transform this spot into something usable, you'll make your entire property feel larger – and can demand a higher price.

Trees take several years to grow large enough for shade, but pergolas are a quick solution and can provide added beauty. A retaining wall can turn a difficult incline into usable square feet and can be incorporated into luxurious tiered landscaping. Or maybe you just need to create a focal point in your yard - consider a bench surrounded by lush flowers or plants.

Any of these options will add curb appeal to Hillsborough homes for sale. Just make sure your additions match the aesthetic of the home, so it blends in and feels natural.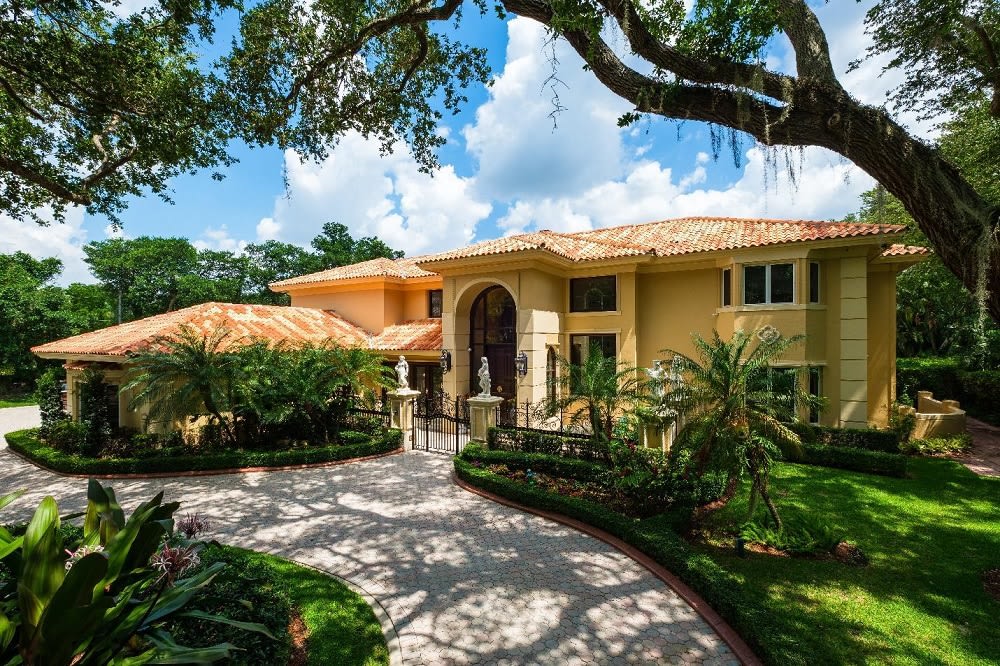 #2 Add some excitement
When designing the interior of your home, experts often recommend a neutral palette for your walls, flooring, and other difficult-to-change areas. When designing your landscaping, however, you can get creative and add lots of color and excitement. Of course, you still want everything to feel pleasing and coordinated, but you've got a lot more freedom.

Break your landscaping into sections and choose a primary color for each area where you plan to grow seasonal flowers. Then, choose your coordinating accent colors and the plants that will provide them. Be mindful of your climate, if your chosen plants are suitable, and the amount of care they require - no buyer wants to see a failed garden when viewing San Mateo homes for sale. Your local nursery can help you decide on the best plants and flowers for your yard.
#3 Add or highlight your outdoor kitchen
The COVID-19 pandemic turned the outdoor kitchen from a want into a must-have, and the desire for outdoor dining and entertaining is here to stay. Whether it's a fully decked-out kitchen with all the amenities — grill, pizza oven, sink, and dining area – or a smaller one with just a grill and a table, having an outdoor kitchen will significantly boost your curb appeal and add value to your home.

In fact, if you're looking to build an outdoor kitchen, it's estimated you could get a 100%-200% return on your investment! There are now weatherproof furniture options that are just as gorgeous and luxurious as your best indoor furnishings. If you won't be in the home long enough to enjoy your new kitchen, it's okay to skip buying top-of-the-line furniture. What's important for Hillsborough homes for sale is to create a comfortable space. Consider adding a fan, while stringing lights will provide a warm, cozy ambiance for diners.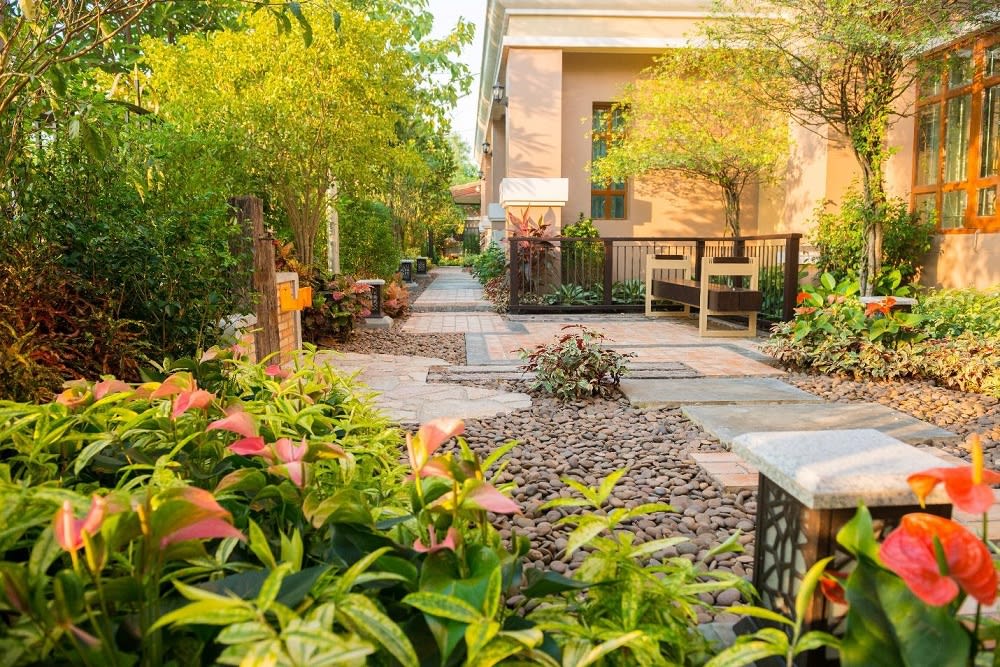 #4 Keep up with regular maintenance
It can't be said enough - an unkempt yard not only detracts from your curb appeal, but it makes the whole property feel ill-cared for. Regular maintenance is important for San Mateo homes for sale. Banish the weeds in your yard with regular care. (If you're interested in environmentally friendly weed treatments, there are now many options available!) Proper water and regular mowing go a long way for keeping your lawn looking fresh and well-maintained. Make sure your bushes and plants are pruned and give all your trees a good once-over for infestations or fungus. Treating these issues early will save you money and will save your trees.
#5 Don't forget the house
While curb appeal is often focused on landscaping and the front yard, your house is the largest object on the property. If it has peeling paint or worn siding, your home could be an eyesore that won't be overcome with just good landscaping. Give your property a power wash if needed, make sure the gutters are clean, and fix up any cracks in your driveway or walkway.

For most homes, garage doors take up a large visual area - so, make sure they look well-maintained and modern. If you have a front porch, adding some chairs and plants can make an empty space feel cozy and inviting. Finally, consider painting your front door a trendy color, which can add a pop of excitement to your Hillsborough property for sale.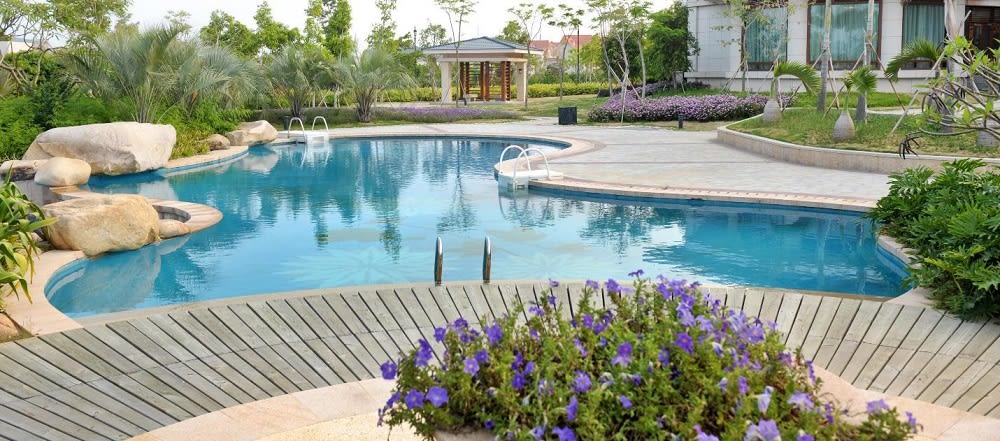 #6 Give it some light
There are now many yard lighting options that require minimal installation. A few lights lining your walkways will add beauty to your yard and additional safety. Consider spotlighting large trees or other ornamental areas of the yard, highlighting your landscaping's best features like fine art. The right outdoor lighting can make your home more inviting and feel more complete. It doesn't take a lot of light — be mindful of unnecessary brightness — and using motion sensors can help you strike the right balance.

Sia Glafkides' team is happy to help homeowners and real estate investors in the Hillsborough and San Mateo area. With over 40 years of experience as a realtor, Sia and her team will expertly guide you towards your real estate goals.